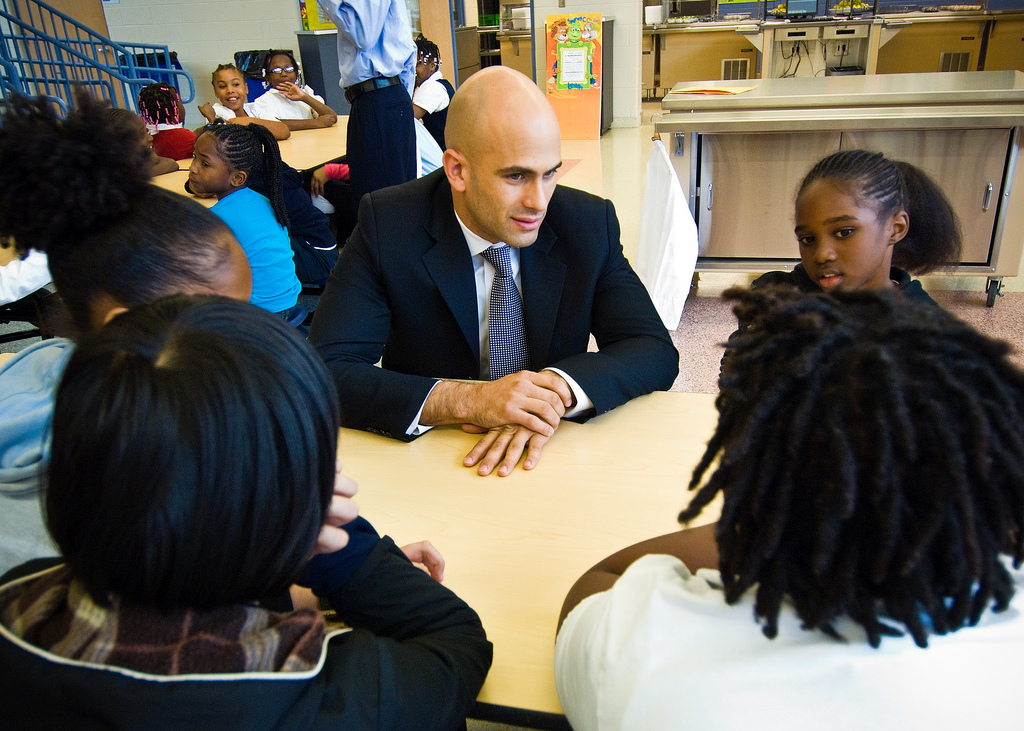 All Things Considered host Michele Norris reported on yesterday's Healthy Kids Fair for NPR.  While she was there, esophagitis she landed an interview with Jocelyn Frye, Director of Policy and Projects for the First Lady, and Sam Kass, Assistant Chef and Food Initiative Coordinator.  They discussed efforts underway and offered a glimpse of what is on the horizon.
One of many takeaways:
"Nobody is telling people what to eat, or saying you can't eat certain things. It's more that we really want to have a conversation about children's health." — Jocelyn Frye
Listen, comment, and download here.
* Mark Bittman wrote a full length profile of Sam Kass for the October issue of Men's Health magazine, complete with recipes for Couscous With Chard, Fresh Fish, and Tomatoes and Fresh Vegetable Stew with Herbs and Okra.  Read it here.
* Image: White House Assistant Chef Sam Kass talks to children about their favorite foods during an event for National School Lunch Week at Walker-Jones Elementary School in Washington, D.C. Courtesy USDA Flickr Stream.
* Image: Jocelyn Frye, Courtesy New York Times.