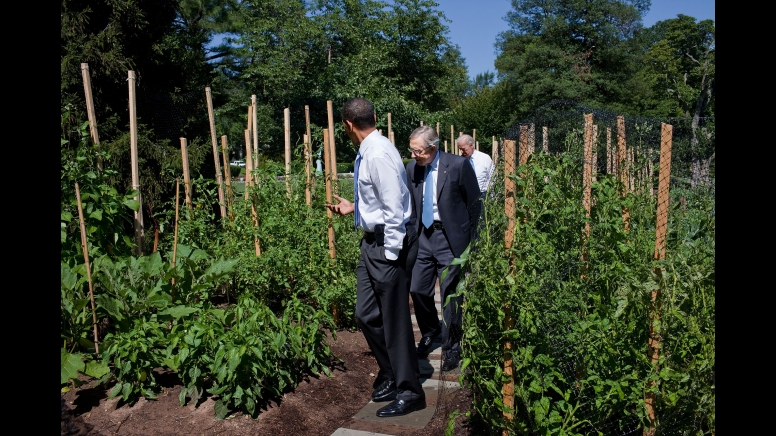 President Barack Obama leads Senate Majority Leader Harry Reid, this web center, website and Vice President Joe Biden on a tour of the White House Kitchen Garden following their meeting in the Oval Office, order July 1, 2010. (Official White House Photo by Pete Souza)
Source: http://www.whitehouse.gov/photos-and-video/photogallery/july-2010-photo-day
It is common knowledge that the President eats from this garden, and when the garden was originally planted the First Lady told reporters that she would make sure he helped with weeding, but this is the first photo that has ever been released of President Obama in the garden.
Last time the White House released a White House Kitchen Garden related photo with President Obama was the photo of the President and Press Secretary Gibbs watching the First Lady's groundbreaking ceremony on TV from the West Wing!
For more coverage, see Obama Foodorama.