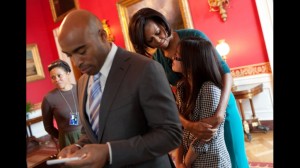 Let's Move: America's Move to Raise a Healthier Generation of Kids was launched on Tuesday by First Lady Michelle Obama with a little help from her friends.
The event was emceed by former NFL superstar and current sportscaster Tiki Barber.  Others who came to the podium to help with the kickoff included an accomplished doctor, melanoma a Republican mayor, check a Democratic mayor, rx and even an award-winning urban farmer. All were eloquent and insightful, but the real star of the show was a 12 year old named Tammy Nguyen, who introduced the First Lady.
If the name Tammy Nguyen is unfamiliar to you, you are not alone. This was her first-ever nationally televised speaking engagement.  As Tiki Barber explained in calling Tammy to the podium, "My next guest is a great success because [Tammy] had the great privilege of helping Mrs. Obama plant her garden when she was in 5th Grade at Bancroft Elementary."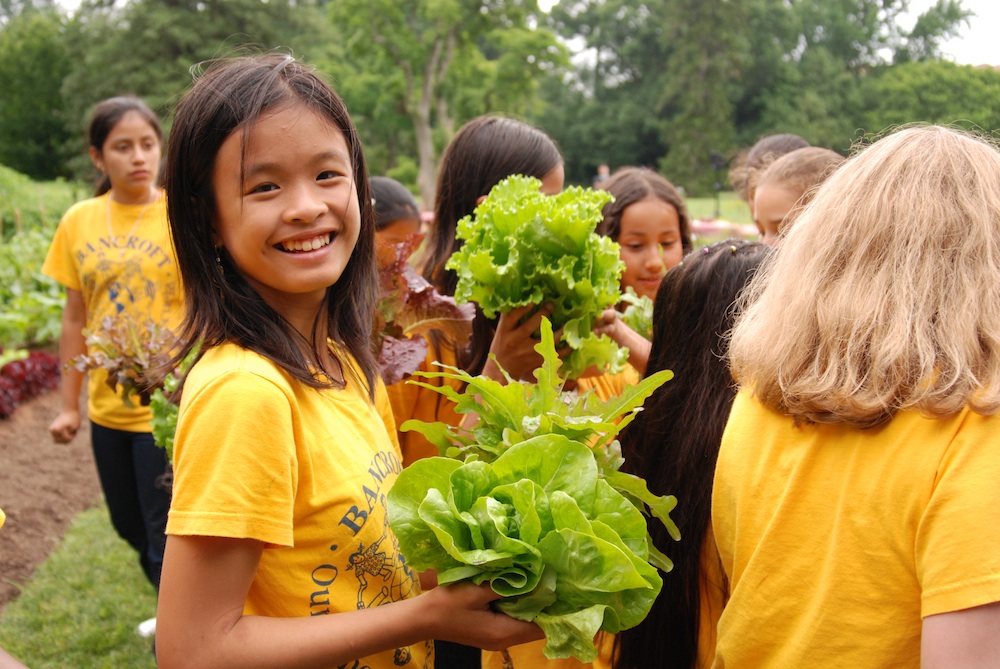 Here's what Tammy had to say:

Good Afternoon.  My name is Tammy Nguyen.  I'm 12 years old and I attend 6th grade at Deal Middle School here in the District.  Today I'd like to say something about change and the way it happens.  As you can see, a lot has changed for me.  I've moved on from Bancroft Elementary to a new middle school where I'm at the bottom, not the top, of the grades.  I have new teachers, friends, classes, and assignments.  I couldn't really do much about this kind of change.  It just happens to you as you get older.
But another big change in my life since last year has come because of a partnership my classmates and I at Bancroft Elementary had with Mrs. Obama and the White House.   My 5th grade class was invited to help dig, plant, harvest, cook and eat vegetables from the White House kitchen garden.   We picked the peas right off the vines and popped almost as many in our mouths as we put in the bowls.  We discovered how delicious vegetables can be, and we started to notice that colorful world Chef Sam introduced us to at harvest time.  At school we researched vegetables, where they came from, where they traveled to, and their many varieties.  We cared for them in our own school garden, and were proud to show them off when Mrs. Obama came and even helped us plant seedlings from her house, "down 16th Street."  From these experiences my friends and I have learned a lot about eating healthy foods and making the right choices.  We've learned skills that will last a lifetime and our lives will last a lot longer.
As for change, sometimes it doesn't happen, and I'm kind of glad about that.  My 5th grade classmates and I plan to keep that color on the plate, and I don't mean M & M's! I am really glad that Mrs. Obama is interested in continuing to teach kids about eating healthy and making good food choices. Another thing that has not changed is what I said to Mrs. Obama when she visited my school last year:  Mrs. Obama, you are an inspiration to us.  Thank you for motivating us and including us in this exciting garden project.
Ladies and Gentlemen, it is an incredible honor for me to introduce someone who has done and been so much for me, my friends, my school, and my family:  the First Lady of the United States, Mrs. Michelle Obama.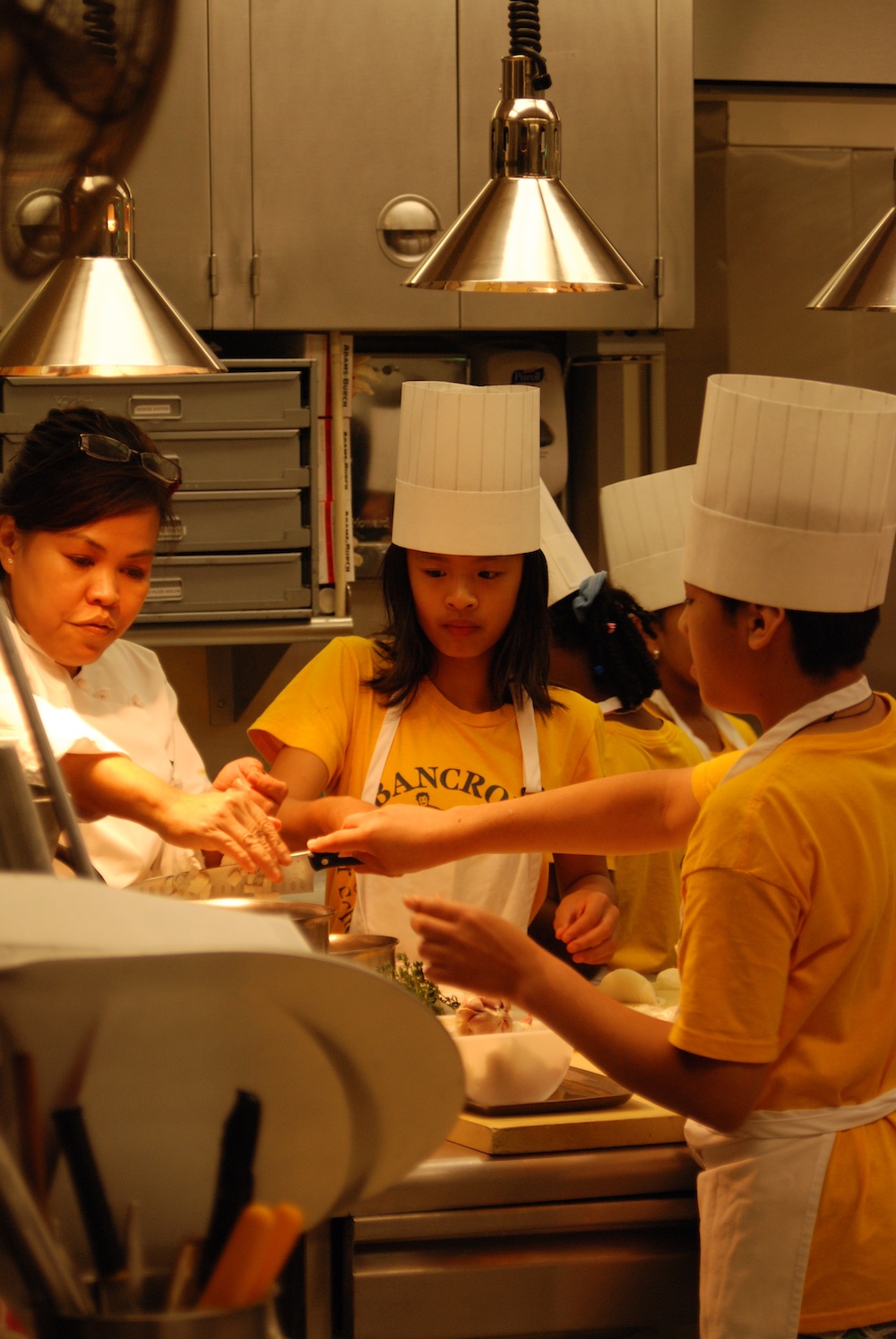 Tiki Barber attributed Tammy's success to the time she has been privileged to spend time with the First Lady, but Tammy's speech showed that she would have been a great success even without the friendship and inspiration of the First Lady.  The First Lady herself acknowledged that reality as she began her remarks:
"I want to thank Tammy. Oh, I could just start crying. You're so sweet and so smart, and you've gotten so tall.  You're on your game, girl. Thank you for that wonderful introduction and for all your outstanding work. I mean, it's important, Tammy, for you to know how much you and your classmates have all played a role in where we are today. Look at this room. Look at all these important people with cameras and lights, and it's because of what you helped me start at the White House garden. So I'm so proud of you all. And I hope you're doing well in sixth grade. I know it gets harder, homework's tougher, but you know, you can do it."

If you want to hear more from Tammy, it's worth reading the essay Tammy read to the First Lady when Mrs. Obama visited Bancroft Elementary School last May.  She wrote:
I want to thank the First Lady so much. We had an idea that we might exchange a few recipes that our parents and teachers have with some you use in the White House …unless that is TOP SECRET, of course! My mother is very happy to see me choosing to eat more fresh vegetables now. Mom is an excellent cook, and she uses a lot of carrots. I even eat them straight out of the ground, after a good washing, that is. I researched the carrot and learned that carrots, like people, have a history. The carrot's begins in Eastern Asia near Afghanistan thousands of years ago. They have migrated all over the world, changing their color from purple to orange. When you pull a carrot and eat it fresh you can't help but feel good as you crunch and munch it. It even feels like it cleans your teeth. Here at Bancroft, we are big fans of carrots! We are also big fans of the First Lady. When I describe her to all of my friends who ask, I tell them that she is tall, beautiful, and always smiling.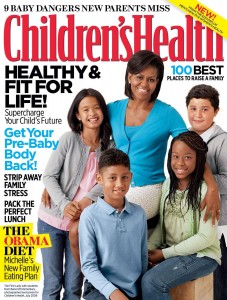 Tammy also appeared on the cover of Children's Health magazine with some of her classmates and Mrs. Obama.  Their essays were published in the magazine.  We have certainly not heard the last from Tammy Nguyen and the Bancroft 5th Grade Class of 2009.  In the meantime, Let's Move!
* Top photo: First Lady Michelle Obama hugs student Tammy Nguyen in the Red Room of the White House before an event announcing a campaign to combat the rapidly growing problem of childhood obesity while Tiki Barber checks his notes before they take the stage, Feb. 9, 2010. (Official White House Photo by Samantha Appleton)  This photo was a White House Photo of the Day!